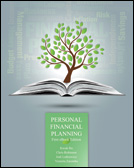 Personal Financial Planning, 6e - Print Edition
Ho and Robinson et al.
In this sixth edition of Personal Financial Planning, original authors Kwok Ho and Chris Robinson team up with Jodi Letkiewicz, who specializes in consumer finance and financial well-being, and Victoria Zaremba, a practising financial planner in the private sector who has previously worked for a government agency.... More Info
---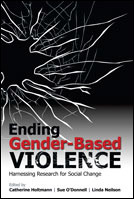 Ending Gender-Based Violence: Harnessing Research for Social Change, Print Edition
Holtmann et al.
Gender-based violence (GBV) is a major social and public health issue in Canada. The Canadian response to GBV has relied heavily on collaborative, action-oriented research.... More Info
---

Our Second Chance, Print Edition: Changing Course and Solving the Value Crisis
Andrew Welch
The world is finally waking up — millions are calling for change. They know what the problems are, but what to do now? This is the long-awaited sequel to The Value Crisis (2014). In Our Second Chance, Andrew Welch continues the ground-breaking conversations.... More Info
---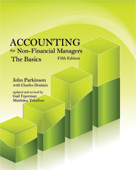 Accounting for Non-financial Managers: The Basics, 5e
John Parkinson et al.
Accounting for Non-Financial Managers, 5e offers a broad overview of the accounting and finance practice in business, delivered in a straightforward and easy to understand manner. Written for readers without prior knowledge of accounting or finance, the book explains how accounting information is used for.... More Info
---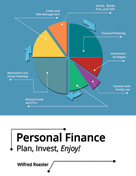 Personal Finance: Plan, Invest, Enjoy, 1e, eBook Edition
Wilfred Roesler
Financial planning can seem a daunting topic, especially in uncertain economic times. Yet learning how to manage personal finances has never been more important.... More Info
---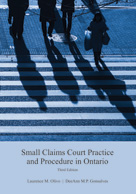 Small Claims Court Practice and Procedure in Ontario, 3e
Laurence Olivo & DeeAnn Gonsalves
The most up-to-date book on small claims court practices in Ontario, Small Claims Court Practice and Procedure in Ontario, 3e is the best textbook available for paralegal students and an invaluable resource for small claims court practitioners.... More Info
---